Hazara Asylum Seekers
October 11, 2013
'That is not something you'll hear me discussing,' says immigration minister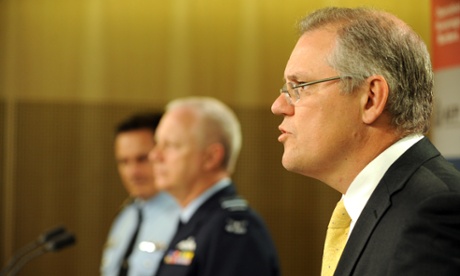 The immigration minister, Scott Morrison, says he does not intend to reveal incidents of self-harm in detention centres because it is an "operational matter" and could encourage copycat behaviour among detainees.
Morrison made the remarks at the weekly Operation Sovereign Borders briefing in Sydney in response to a question from a reporter about incidents of self-harm in immigration detention.
"Obviously, I get reports on these things, and they're matters operational, and for this reason you won't hear this government giving oxygen to that type of behaviour, because it runs the risk of endorsing that behaviour or encouraging that behaviour," Morrison told reporters inSydney on Friday.
"So that is not something you'll hear me discussing at these briefings."
David Manne, human rights lawyer and executive director of the Refugee and Immigration Legal Centre, expressed concern about…
View original post 505 more words